Environment´s information
In Villacastín the motorways 51 and AP-6 are crossed. Besides it is located nearly in the middle of two big cities of Castilla y León that are World Heritage site such as Segovia and Ávila. Its municipal term belongs to the region South Segobia and if there is something that characterizes the territory of South Segovia is its generous abundance of natural, cultural and landscape stimulus. It is a landscape where man and nature are combined in a way that the ethnographic landscape acquires a big importance. The Mountain Chain Guadarrama is a touristic spotlight. Besides, what it is denominated Piedemonte is pierced by Cattle Route Western of Soria with its cords, paths and straining.
 
One of the lastly recommended 16 touristic routes by the Board of Tourism passes by Villacastín. Here you have the official text: "Relax shares with leisure and active torusim that offers Los Ángeles de San Rafael, as well as a big historic/ artistic heritage with monumental jewels such as the church of San Sebastián in Villacastín, the parish church or the hermitage of Saint Christ of Caloco in El Espinar or the hermitage of San Antonio of Cerro in Navas de San Antonio. Among the limestone walls that these villages are built, a great rural environment is also breathed."
Villacastín
It is located in the Southeast of Segovia, in a hollow but 1100 m high. In the village there are factories of meat products of big quality, highlighting in the production of cold meat with Certificate of Origin "Chorizo de Cantimpalos". And from its quarries there is another famous denomination: The Grey Granite Villa. The main monument is its awesome Church of Saint Sebastian that is gothic inside and smith's outside, with good Renaissance altarpieces; the pulpit is from the XVI century. The touristic possibilities of Villacastín are reflected not only in the hunting and gastronomic aspects also in the friendless and capacity of taking in of its neighbors regarding to the visitors, in its artistic monuments and to sum, in an environment that makes the visitor feels perfectly integrated although only during some hours.


Tours
Iglesia Parroquial de San Sebastián, Palacio de los Condes de Alba Real, Palacio de los Condes del Campo Alanje, Ermita de la Virgen del Carrascal, Ermita de la Caridad, Monasterio de Nuestra Señora de los Ángeles, Ávila, Segovia, La Granja de San Ildefonso, Riofrío, Salamanca, Valladolid, etc...
Activities
Senderismo, Rutas Monumentales e Históricas, Zona de Bellos Paisajes, Actividades de Montaña, Rutas en Bicicleta, Paseos a Caballo, Karting, Paintball, etc...
UPCOMING EVENTS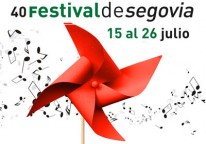 Festival de Segovia
En Segovia, del 15 al 26 de julio
Casi una veintena de conciertos en 10 espacios históricos con encanto para disfrutar durante 12 días de verano en la Ciudad Patrimonio de la humanidad.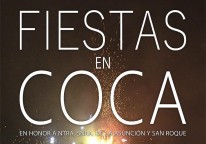 Fiestas en Coca
En Coca, del 14 al 19 de agosto
Fiesta en honor a Nuestra Señora de la Ansución y San Roque, fiesta grande de la localidad. Tradicionales encierros de toros, capeas, toros de fuego, fuegos artificiales y un largo etcétera de activid...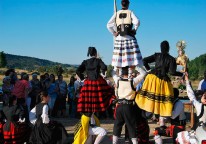 Romería de la Virgen de las Vegas
En Requijada, 6 de septiembre
Se celebra el primer domingo de septiembre. La Ermita de la Virgen de las Vegas, patrona de la Comunidad de Villa y Tierra de Pedraza, se alza sobre lo que fue un asentamiento romano y en el siglo IV ...